Ten talented students from St Benedict's Sixth From have recently completed their Dream Placement organised by the Centre for Leadership Performance (CfLP).
Dream Placement is a unique Cumbrian initiative, project managed by the Centre for Leadership Performance (CfLP), that brings together bright, motivated young students aged 16-18 with some of the most forward-looking and successful businesses in the county.
The students went through a selection process which included applications and interviews, and then were shortlisted for a place with various businesses in Cumbria. They all took part in their placement during the half term in February.
The following businesses & students were involved:
Amy Robson – Jacobs
Ava Leadbetter – AgeUK
Daniel Hart – Whitehaven Harbour Commissioners
David Labiano – Sellafield Ltd
Ella Louise Huddart – Constain
Ethan Reed – Barrow Borough Council
Iona McGrath – The Cumberland
Jack Curwen – Actemium
Joseph McQuirk – Trudy Harrison's Office
Joshua Hewitt – Responsive
Mr Hamilton, Director of Learning for Sixth Form was very proud of all the students, he said:
"We are delighted that so many of our students were successful in gaining a Dream Placement this year, and great that they could visit the businesses in person."
"The students have all gained some valuable experiences and I'm sure that it will help them in their future careers. Well done to all of our Sixth Form students who took part."
Some of the students have sent us photos, and details of what they accomplished during their week. See below:
Jack Curwen commented:
"I spent my Dream Placement with at Actemium. Unfortunately, I tested positive for covid the day before I was due to start but the week was still very useful and I enjoyed it."
"During the week I did a lot of 3D modelling and designing. As an aspiring engineer I really enjoyed the work I was doing and found it very useful. I also got to speak to a lot of engineers and hear about their stories. For me this week cemented that I want to be an engineer."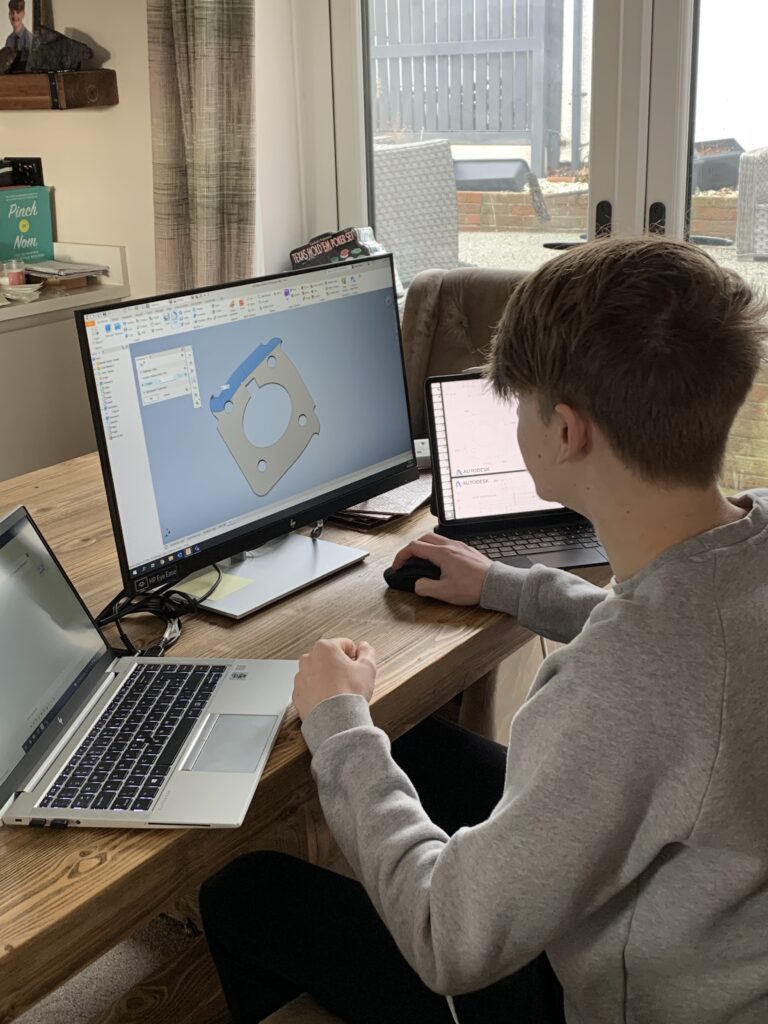 David Labiano spent his week with Sellafield, he said:
"My Dream Placement with Sellafield Ltd was nothing like what I expected, having done so much in the span of one week. I learned about all aspects of Sellafield as an organisation, including its manifesto, safety, sustainability, and behaviours. This included High-Level Meetings at Albion Square, a site tour of Sellafield Ltd and a visit to the Engineering Centre of Excellence at Leconfield."
"On the final day, I was tasked with presenting independent project findings back to the Chief Executive Officer and the Chief Operating Officer, as well as investigating possible challenges facing the organisation. Along the way, I received lots of valuable information and career advice concerning my future as an aspiring chemical engineer, providing more confidence in what possible paths to choose ahead of me, but most importantly, I made many new friends and connections from all sorts of areas within Sellafield Ltd."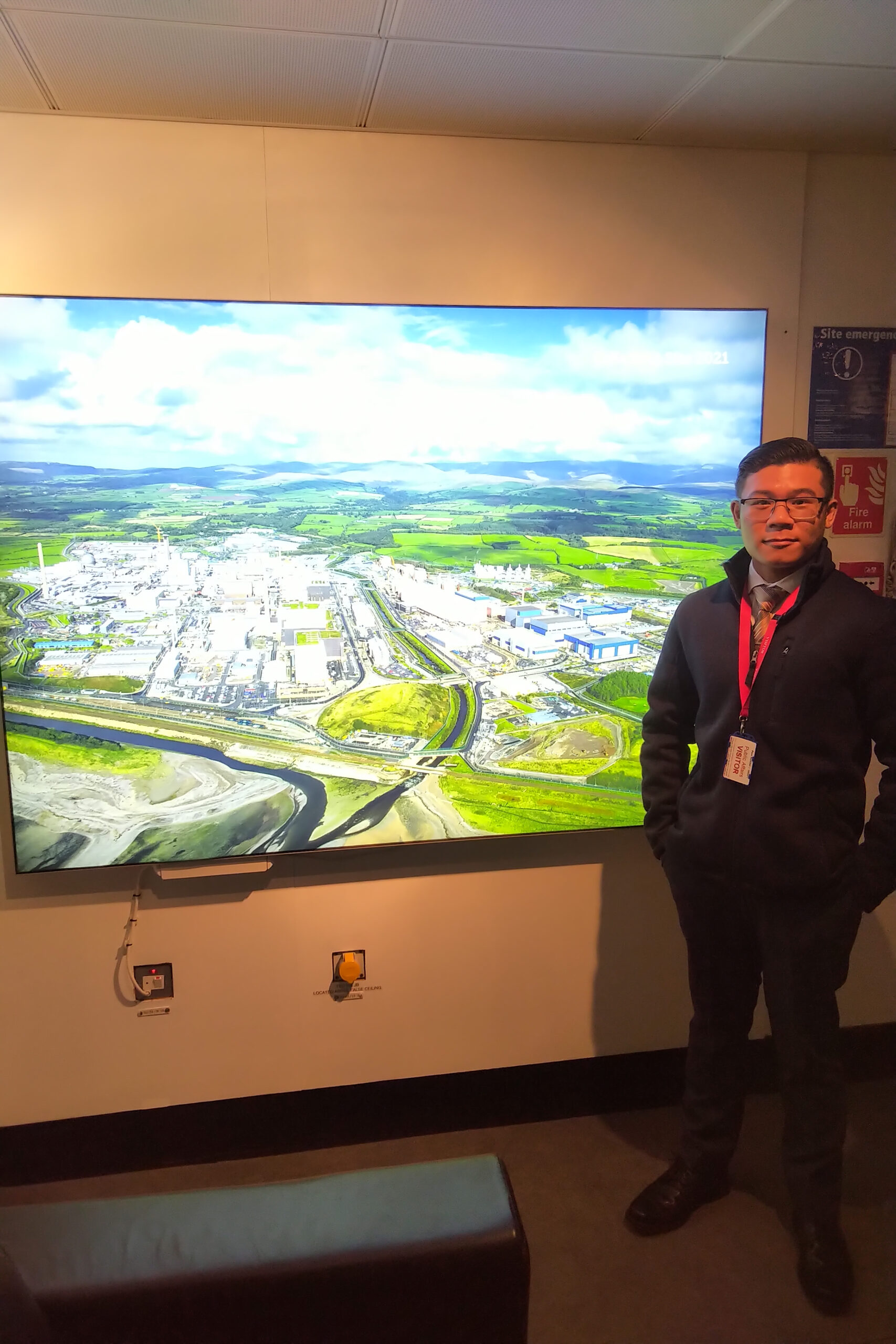 Ava Leadbetter spent her week at AgeUK, she said:
"My Dream Placement was at Age UK which was based in the Bradbury Independent Living Centre in Workington. During my week me and my team conducted a research project on dementia which we are going to present at the showcase event in March."
"We also spent a lot of time in the Day Care centre, helping take care of elderly people, some of which had dementia and were blind. We created games which we thought they would enjoy such as pass the parcel. I found my placement very rewarding, and my confidence has really improved in only one week!"
Daniel Hart spent his week with Whitehaven Harbour Commissioners, he said:
"I started by first meeting the team on the Wednesday before the week started to meet the team and be informed on my project in more detail.
My project was to help advertise a public forum that they are hosting on the 1st March.
I was given a lot of freedom in how I advertised and was asked for advice on how to change their social media strategy to reach out to a younger audience. I did struggle with this due to their limited social media presence and with such a small amount of time allocated to accomplish my task.
Each morning I would take a tour and learn about a certain part of the company, from the Rum Story to the vast amount of space they maintain on the Whitehaven Harbour.
I thoroughly enjoyed each day and felt very useful due to being involved in meetings and being asked for social media advice while creating my advert that everyone seemed eager to see and help as much as they could.
I ended the week with a brief presentation and sending my advert and many other ideas for social media posts with much long-term advice on how to improve their presence online.
A quote from me that I recall was "I was surprised by the amount of trust and freedom that I was given throughout my week!"
Iona McGrath was at The Cumberland, she said:
"During my Dream Placement at the Cumberland, I communicated with many different people in the business about their roles within the Cumberland. My project was on the next generation of Cumberland customers and colleges. I found my week really good but also difficult at times and the Cumberland staff were very helpful as I was unwell throughout the week, they helped me work around any sections that I missed and put other placements in place for the day i was supposed to be in Head Office as I was unable to attend there."