We are extremely proud of one of our Sixth Form students who has been accepted into the prestigious Italia Conti performing arts college in September.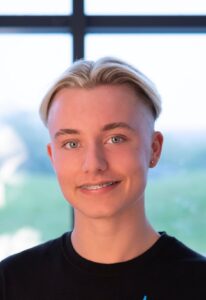 Keenan Fowler in Year 13, had offers from all five colleges he applied for which were Northern Ballet School, Urdang Academy, Liverpool Institute for Performing Arts, Performers College and Italia Conti which he has accepted.
Keenan went through a hard selection process, which involved UCAS applications, auditions and re-calls, and needs to gain a certain number of UCAS points following his A-Levels to be accepted.
Keenan is very excited and pleased with his offers. He said:
"I was extremely surprised to get offers from all five colleges I applied for. Italia Conti was my first choice and it just felt like the right fit for me. I am looking forward to starting my new life in London this September!"
We would like to wish Keenan all the best for his future and look forward to following his career!