Four of our students have recently taken part in an Open Water Swimming Competition, which was a first for some of them!
Luke Makin, Jackson Jardine, Michael Conery and Rebecca Amor all took part in the competition, and are all swimmers for Copeland ASC.
Luke Makin from Year 7, finished third in his year group. This was his first time in an open water event. He swims for Copeland ASC and has county cap and has now qualified for North West Regional competitions.
Jackson Jardine, from Year 9, finished an impressive first in his age group which is fantastic! Both are pictured below with their medals: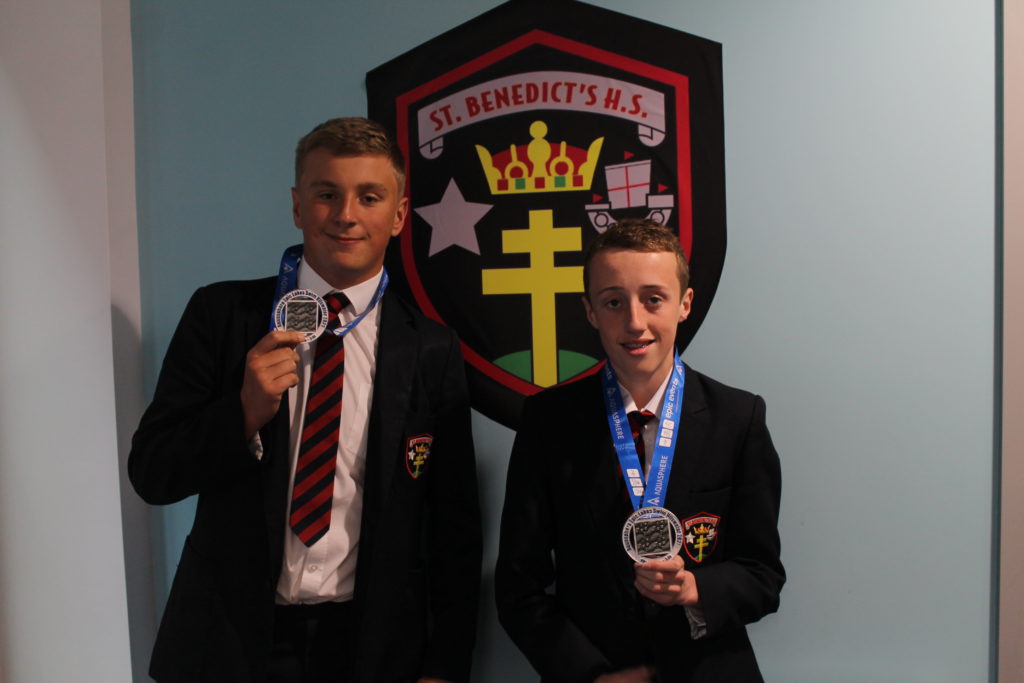 Michael Conery (Year 10) & Rebecca Amor (Year 12) also both finished FIRST in their age groups. Well done to everyone!!