It's been another great week of home learning from our students, and lots to choose from for our STUDENTS OF THE WEEK!
Below are all of this weeks winners, and the reasons for their nominations.
Ayrton Broomhead – Maths / Mr Sale – regularly offering answers
Ben Stephenson – Maths / Mr Sale – regularly offering answers AND Science / Mrs O'Fee – fantastic work
Ornit Marko – Art / Miss Bradley – Amazing drawings in Art
Ruby Patrickson – Science / Mrs Webb Shirley – amazing work during live lessons
Aaron Monan – French / Mrs Needham – fantastic enthusiasm whilst playing Blooket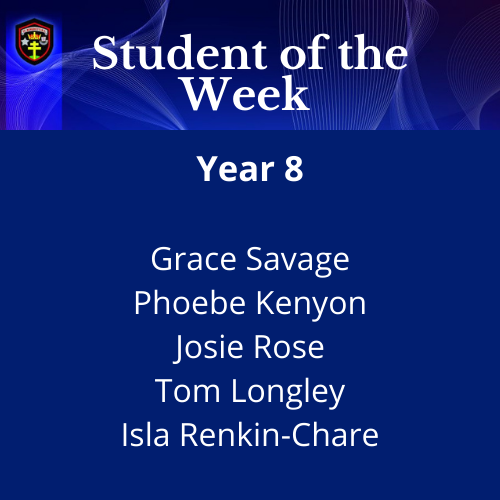 Grace Savage – absolute star in our lessons this week and has also produced brilliant work, (French). Her work in lockdown has been amazing! The standard of work she produces is very impressive (English).  Always completes work to a high standard, she made quizlets for revision this week and shared them with whole class without being asked (Science).

Phoebe Kenyon – for outstanding work in Asdan (Geography).  Trying super hard with all her home learning and producing amazing work!  (Student Support)
Josie Rose – for her work and contribution in History.
Tom Longley – excellent DT work on his production plan and final design idea.

Isla Renkin-Chare – For consistently producing beautiful artwork.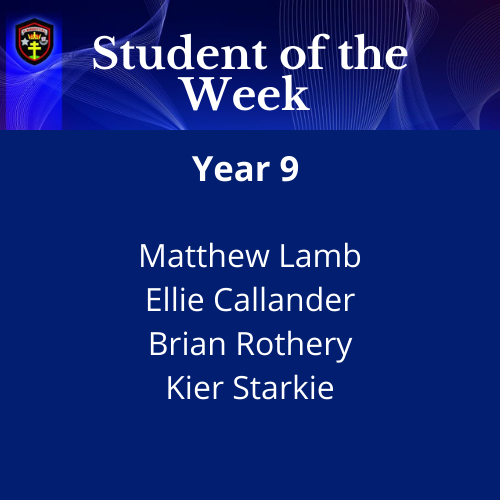 Matthew Lamb – nominated by Mr Harrison – Participates all the time in discussions answering the lions share of the questions to a good technical level in theoretical anatomy and physiology linked to PE. Hands in quality written work.
Ellie Callander – nominated by Mr Walker – Has been excellent and consistent with her home learning. Most improved student.
Brian Rothery – nominated by Mr Sale – Answering all the questions on Teams and attending every lesson.
Kier Starkie – Nomination Mrs Thompson – For being reliable and submitting independent tasks particularly for a pleasing "Big Write" task this week.
Emma Corkish for resilience and effort in Maths.
Della McBride for attending all her Spanish lessons, engaging in answers and completing and submitting all her work lessons.
Lewis McCartney he has completed all the  work set in RE. He has spent extra time after the sessions asking and discussing what the needs to do. He is always polite and has attended every RE lesson.
Zak Fitsimmons for working well and putting lots of effort into Business and developing his own portfolio work and his effort into this maths work.
Tyler Hine for resilience and effort in maths
Ellie Dunbavan for completing her maths work during lockdown to a high standard.