All of our students are doing very well with the home learning, and we are very proud of how hard they are all trying!
We would like to highlight these students as our 'Students of the Week' who have all earned their nominations for various reasons.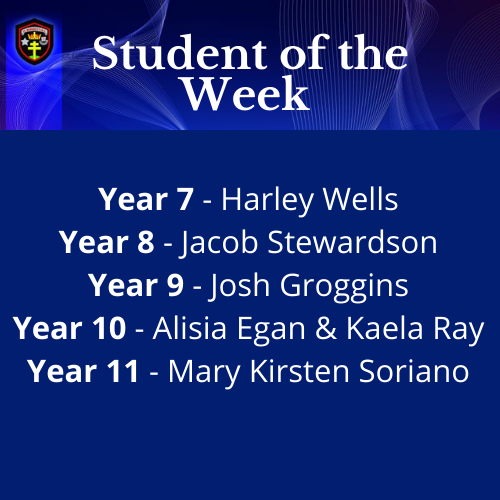 Year 7 – Harley Wells – Nominated by Mrs Hannan – Impressed with his enthusiasm & work ethics during lockdown. He is absolutely fabulous in live sessions, hands in work promptly and to a high standard.
Year 9 – Josh Groggins – Josh was nominated twice. Firstly by Mr Boal for consistently producing outstanding work over Lockdown and also from Miss Tremble for completing all work and Hegarty Maths tasks.
Year 10 – Alisia Egan for outstanding work in History and also having beautiful manners from Mrs Bridgman. And also Kaela Reay for excellent work in English from Ms Thompson.
Year 11 – Mary Kirsten Soriano – for her lovely creative work in art. Mary is a lovely young lady who consistently gives 100%. Well done Mary Kirsten!