Although the students aren't physically in school, we are still awarding STUDENTS OF THE WEEK points to those students who have shone in their lessons this week.
Year 10 Student of the Week are Ethan Thornton and Casey Layla Mawson 'for great effort and excellent standard of work produced in Maths.'
Year 11 Student of the Week is Ella Corkhill 'for her excellent attitude, effort and engagement. Ella has being motivated, organised and is completing her work to a high standard across several subjects.  Well done Ella!'
Well done everyone, and keep up the hard work!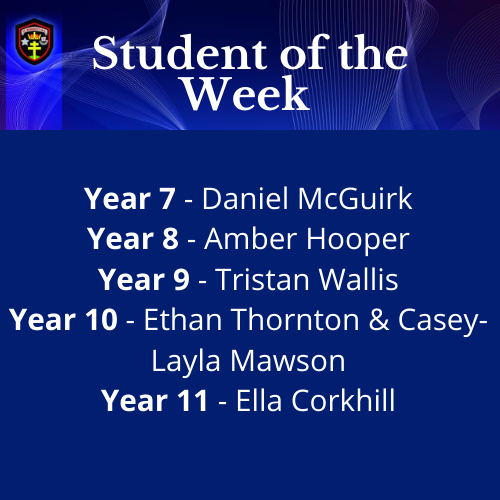 We had so many deserving students from Sixth Form this week, that Mrs Kar has chosen seven students!