Well done to our last STUDENT OF THE WEEK winners of this term!
Year 7 – Tom Hawley – Nominated by Mrs Longbone for outstanding work over lock down and great in class, a real hard worker.
Year 8 – Harrison Telford – Excellent experiment demonstration on control variables in Physics, Mrs Kelso.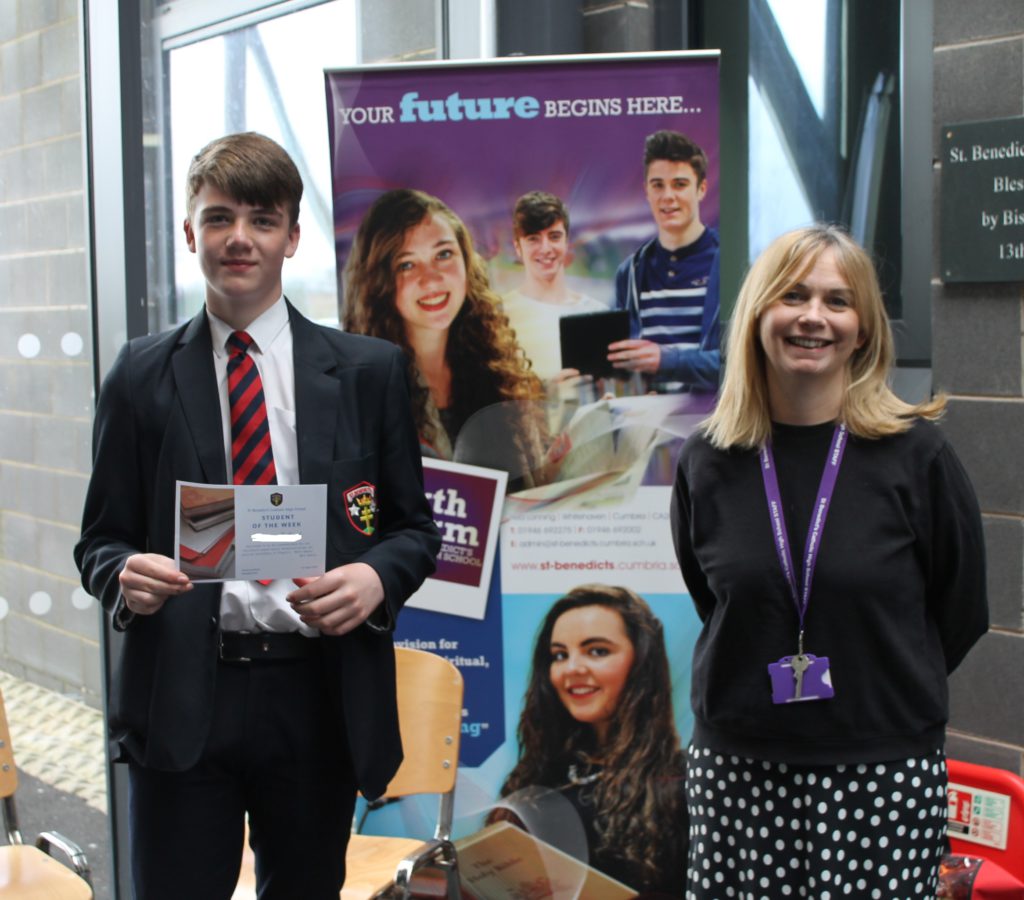 Year 8 – Kerry Kimbugwe – for doing well in her Maths test this week, Mr Merry.
Year 9 – Millie Woodburn – for contributing fantastically to class discussions and giving 100% all the time in Art, Miss Timney.
Year 9 – Joshua Morley – During remote learning he engaged and contributed. Equally, in class his thoughts and interpretations are considered and his subject knowledge is secure. Very impressive ATL. Well done, Mrs Thompson.
Year 9 – Kacey-Leigh Harris – for her positive contributions and hard work in all lessons, Mrs Warneford.
Year 9 – Alisha Seath & Jess Egan – for excellent work in Maths lessons, Mr Humphries.
Year 10 – Dylan Cromwell – for being an absolute star in BTEC PE since we returned.
Year 11 – Jaden McCormick – for trying hard with her revision and completing all work in her RE class, Mr Leightell.
Year 11 – Bradley Turnbull – for his hard work and enthusiasm.
Year 11 – Evie Turnbull – for being focused and going the extra mile and working above and beyond expectations.
Sixth Form – Micheal Lewthwaite – for having an amazing work ethic!