Well done to our first Student of the Week winners of the summer term!
Each student will receive 99 achievement points, and also a certificate today from Mrs Jackson.
Here are the reason's why they were nominated:
Year 7 – Anna McCaughan – for her positive attitude and always being helpful in class – Miss Timney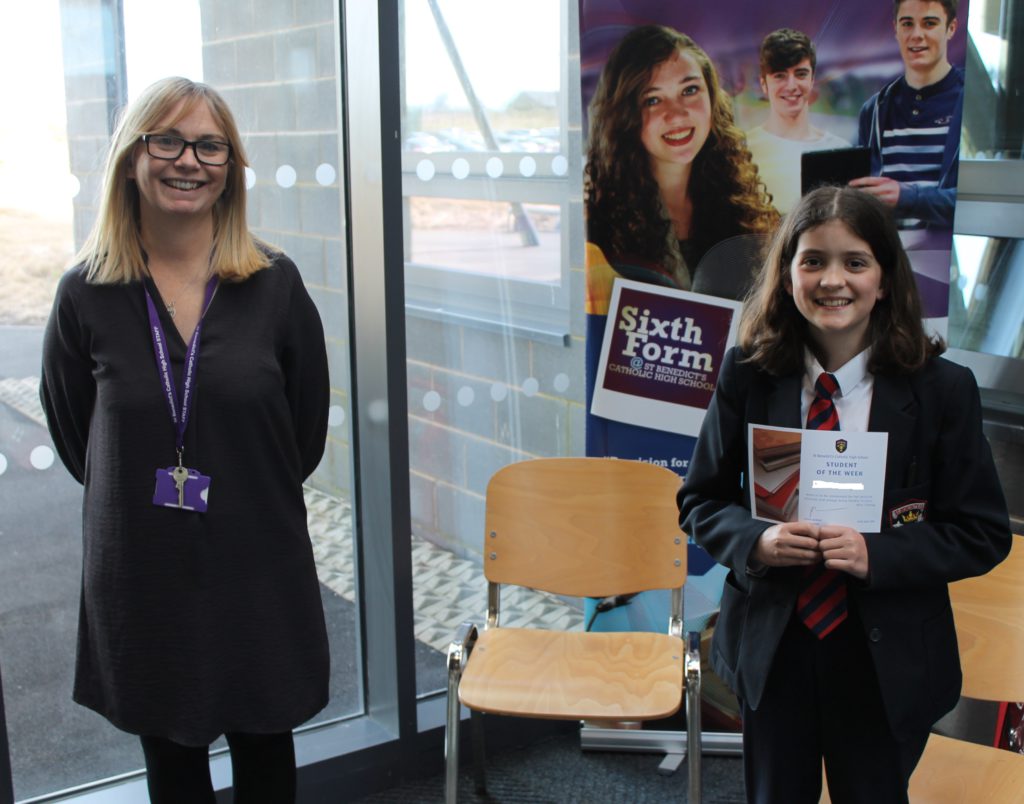 Year 8 – Racheal Clements – for being very talented in Art and producing some excellent work. (not available for photo)
Year 9 – Chloe Finn – for her positive attitude in school and her much improved attendance – Mrs Warneford/Mrs McKenna (not available for photo)
Year 10 – Missy Freestone – for her outstanding work in French – Mrs Jahromi.
Year 11 – Will Heywood – for working hard towards his mock exams. Well done! – Mr Kerr
Sixth Form – Joseph McQuirk – for being consistently achieving outstanding marks in Geography.