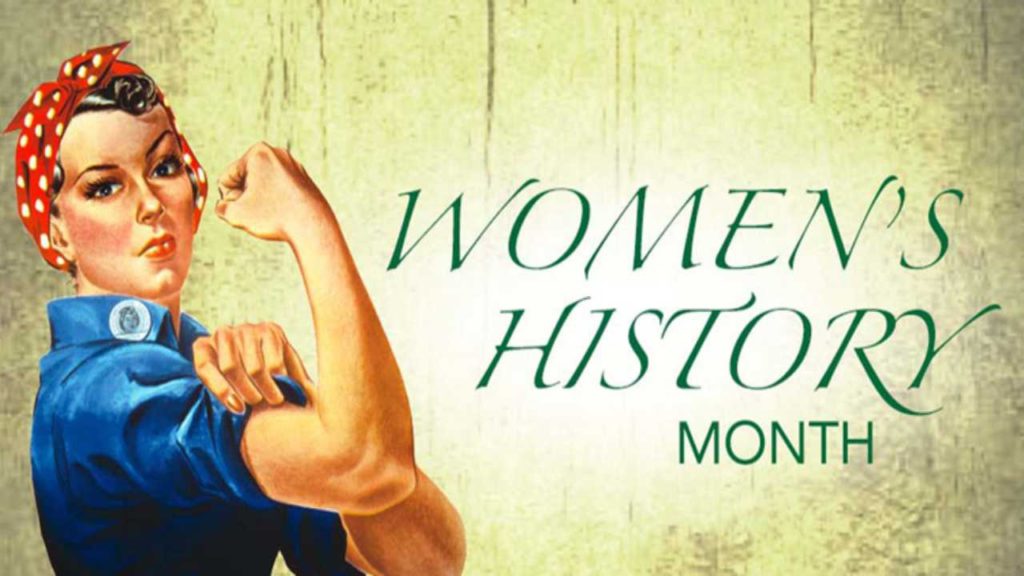 Did you know who all of the women who are in our History Display?? Scroll down to read more:
Anne Frank
"How wonderful is it that nobody need wait a single moment before starting to improve the world."
Anne Frank wrote a diary during World War II that is one of the most honest and powerful accounts of the conflict. The Franks were a Jewish family who hid in a secret annex throughout the war. However, they were discovered and sent to concentration camps in 1944.
Out of the Frank family, only Anne's father survived, and he made the decision to publish Anne's diary. The diary has been translated into 70 languages and is able to educate us on universal human qualities of emotion, love, hope and strength.
Florence Nightingale
"I attribute my success to this – I never gave or took any excuse."
Florence Nightingale rose to prominence during the Crimean War where she led a team of nurses and saved the lives of many soldiers by improving the conditions in the military hospitals.
When she returned to Britain, Nightingale set up a school for nurses and she transformed the standard of nursing at the time.
Jane Austen
"The person, be it gentleman or lady, who has not pleasure in a good novel, must be intolerably stupid."
Jane Austen defined an entire literary genre with her shrewd social observations and wit. Her novels, including Pride and Prejudice and Sense and Sensibility, are funny, endearing and questioned women's roles in society.
Austen had to hide her identity as the author of some of the most popular novels of her day and it was not until after her death that her brother revealed her as the real author.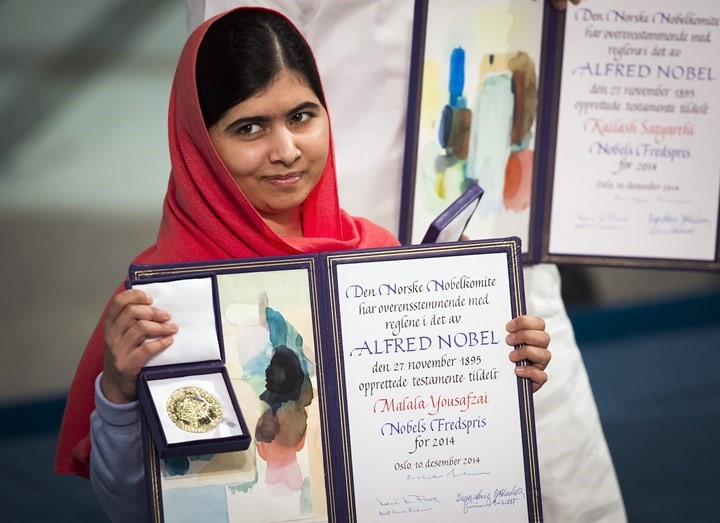 Malala Yousafzai
"I tell my story not because it is unique, but because it is the story of many girls."
Malala Yousafzai was born in Pakistan in 1997. Yousafzai's father was a teacher and ran an all-girls school in her village. However, the Taliban took over her town and they enforced a ban on all girls going to school.
In 2012, Malala spoke publicly on women's rights to education and, as a result, a gunman boarded her school bus and shot her in the head. Malala survived and she moved to the UK where she continued her education and campaign, becoming the youngest ever recipient of the Nobel Peace Prize at the age of 17.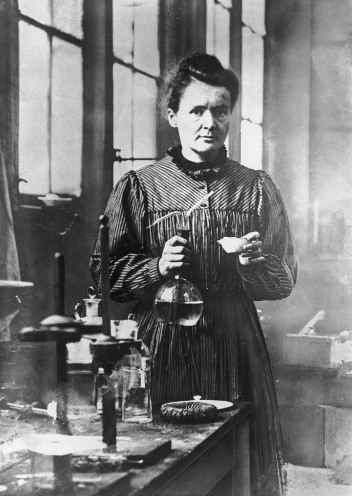 Marie Curie
"Nothing in life is to be feared, it is only to be understood. Now is the time to understand more, so that we may fear less."
Polish-born Marie Curie was a pioneering physicist and scientist who coined the term radioactivity, discovered two new elements (radium and polonium) and developed a portable X-ray machine.
Curie was the first person who has won two separate Nobel Prizes, one for physics and another for chemistry, and to this day, Curie is the only person to receive Nobel Prizes for two different sciences.
Maya Angelou
"I've learned that people will forget what you said, people will forget what you did, but people will never forget how you made them feel."
Maya Angelou was a poet, singer and civil rights activist whose award-winning memoir 'I Know Why the Caged Bird Sings' made literary history as the first nonfiction best-seller by an African-American woman.
Angelou had a difficult childhood which included abuse and she experienced racial prejudice and discrimination throughout her life.
Her literary works are among the loudest voices in the civil rights movement and they explore subjects such as identity, rape, racism and literacy. Her works also illustrate how strength of character and a love of literature can overcome racism and trauma.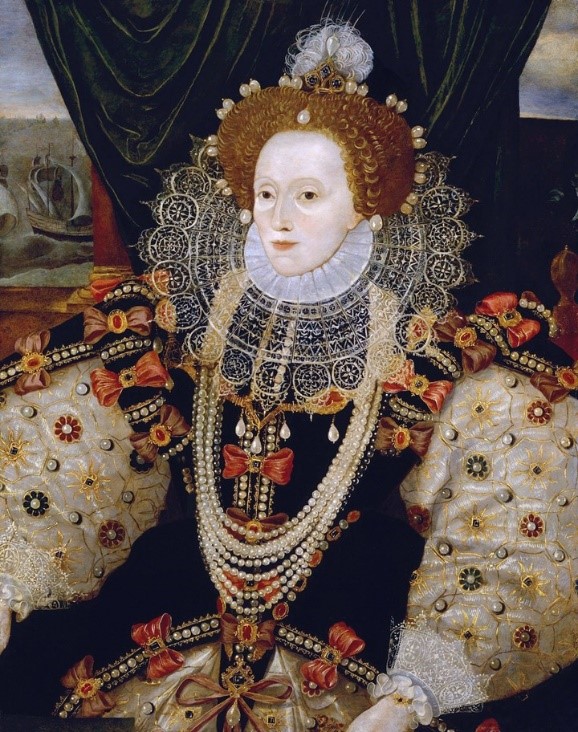 Queen Elizabeth I of England
"Though the sex to which I belong is considered weak you will nevertheless find me a rock that bends to no wind."
Elizabeth I is one of the most successful monarchs in British history, and under her, England became a major European power in politics, commerce and the arts.
Elizabeth had a rocky road to the throne and faced many plots and assassination attempts during her time as queen.
However, Elizabeth I proved her critics wrong and became one of the greatest female leaders.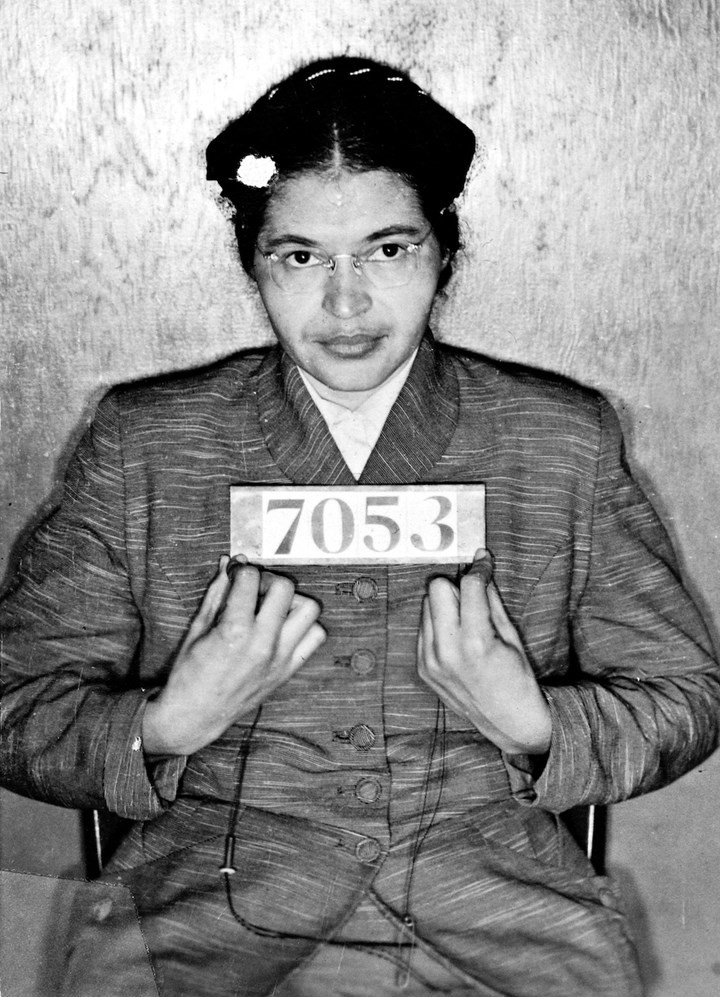 Rosa Parks
"I would like to be remembered as a person who wanted to be free…so other people would also be free."
Rosa Parks was on a bus in Montgomery, Alabama, in 1955 when the bus driver asked her to stand up and give her seat to a white man. Parks refused and in doing so sparked an entire civil rights movement in the USA.
Parks was arrested and her actions triggered a wave of protests across America.
When she died at the age of 92 in October 2005, she was the first woman in the nation's history to lie in state at the U.S. Capitol.
Sojourner Truth
"Truth is powerful and it prevails."
The words of Sojourner Truth belong to one of the most famous speeches by any woman. As an African-American abolitionist and women's rights activist, Truth delivered a famous speech which has come to be known as "Ain't I a Woman?"
Truth was separated from her family aged nine and sold as a slave with a flock of sheep for $100. In 1829, Truth escaped to freedom with her infant daughter, Sophia, but her other two children had to be left behind.
Truth gave speeches on a range of topics including the rights of African-Americans, the rights of women, prison reform and the right to vote.